NEW STACER 360 SKIMMA / JON PUNT SHORT SHAFT TINNIE/DINGHY
Usage
Family, Leisure, In-shore Fishing
Location
Northside Marine - Sandgate Road, Boondall, Brisbane QLD
Need Insurance?
Description: Stacer 360 Skimma / Jon Punt Short Shaft Tinnie/Dinghy
Stacer 360 Skimma / Jon Punt Short Shaft Tinnie/Dinghy Hull Only.
The Skimma / Jon Punt range is specifically designed for sheltered rivers, lakes and dams. They feature a fully flat bottomed hull for incredible stability. The 360 model weighs just 48kgs, and has a 1.3m beam.
SPECIFICATIONS:
* Length Maximum: 3.60m
* Length of Hull: 3.52m
* Beam: 1.39m
* Depth: 0.63m
* Bottomsides: 1.20mm
* Topsides: 1.20mm
* Transom Material: 1.60mm
* Transom Shaft Length: S/S
* Weight (boat only): 53kg
* Main Motor Weight: 28kg
* Number of People (Basic): 3
* Max. HP: 6hp
FEATURES:
HULL
* Boweye (one Hole)
* Bung (38mm X1)
* Front Deck
* Handles Bow (2) (If no Bow Rails)
* Handles Transom (2)
* Rowlock Blocks (set)
SEATS
* Bench Seat (Front)
* Bench Seat (Rear)
* Bench Seat Flotation
PRICING:
RRP $1728, Northside Marine Sale Price $1576 (hull only).
*All information, specifications, and sale prices are subject to change without notice. Price is for hull only and does not include outboard, trailer, safety gear etc.
ABOUT US:
We have been part of the Queensland boating lifestyle for fifty years. We are truly "Your boating partners for life!". We have the best brands in all things boating, at great prices. We also have the convenience of a fully air conditioned chandlery, ski & wake wonderland, and tackle shop; modern state of the art servicing facility; as well as a 40 vehicle car park with trailer access. At our dealership we can also arrange finance and insurance for your purchase; and we can have your new boat, used boat or marine craft shipped to your location. If you would like to find out how we can assist you, please contact us, we are happy to help.
### Celebrating 50 Great Years: 1965-2015 ###
CONTACT
:NORTH BRISBANE'S STACER SALES & SERVICE
* Add: Northside Marine - 2294 Sandgate Road, Brisbane, QLD, 4034.
* Opening Hours: Mon-Fri: 8.30am to 5pm; Sat: 8.30am to 4pm; Sun/Pub Hols: Closed.
Listing Reference - N00360SKIMMA
---
Location
Northside Marine - Sandgate Road, Boondall, Brisbane Qld
Builder
Stacer Boats - Queensland, Australia.
---
SELLER DETAILS
Broker / Dealer
Northside Marine

Address
2294 Sandgate Road Boondall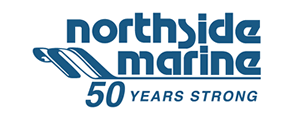 View all boats for sale by this dealer