FURUNO FCV-588 8.4" SOUNDER/FISHFINDER WITH REZBOOST - HEAD ONLY
Location
Northside Marine - Sandgate Road, Boondall, Brisbane QLD
Need Insurance?
Description: Furuno FCV-588 8.4" Sounder/Fishfinder with RezBoost - Head Only
BRAND NEW MODEL!!!! Furuno FCV-588 8.4" Sounder/Fishfinder with RezBoost Technology (Head Only) - RRP $2519.
Equipped with Furuno's latest technology, the Bottom Discrimination Function - Analyze bottom structure! With the FCV-588, Furuno is introducing the new Fish Finder Technology called RezBoost(TM). RezBoost(TM) is a revolutionary new feature that utilizes Furuno's exclusive digital signal processing protocol to produce fish targets and images that are up to 8 times sharper than a conventional Fish Finder, without the need to change out your narrowband transducer or purchase expensive broadband transducers (transducers sold separately).
FEATURES:
* Bottom Discrimination Function
* Graphic Mode
* Probability Mode
* RezBoost Technology
* ACCU-FISH(TM) identifies individual fish with size and fish mark function.
* White Line function distinguishes fish from bottom.
*Configurable Alarm function (depth, fish echoes, etc. ).
* Post-Processing Gain Control.
* Bright LCD for excellent in sunlight viewability.
* Clear visibility even when wearing polarized sunglasses.
* Fast transmission rate of 3,000 PRR (Pulse Repetition Rate) per minute (at 5 m depth range).
SPECIFICATIONS:
DISPLAY
* Display unit: 8.4" TFT color LCD
* Pixel number: 480 x 640
FISH FINDER
* Frequency: 50 and 200 kHz
* Transducer: 600 W/1 kW* (The FCV-588 can be connected with the transducers of 1 kw output power, when interfaced with the Matching Box MB-1100).
* Range Scale: 2-1200 m
* Pulselength & PRR: 0.1-3 ms, Max 3,000 pulse/min
* Display Mode: Single frequency (50 or 200 kHz), Dual-frequency, Zoom, Nav data, A-scope, Marker zoom, Bottom zoom, Bottom-lock, Bottom Discrimination, ACCU-FISH(TM)
OTHERS
* Waterproofing: IP56
* Power Supply: 12-24 VDC : 1.2 - 0.6 A
* Size (mm): 270 (H) x 233 (W) x 158 (D)
* Weight Bracket Mount: 2.3 kg
* Flush Mount: 1.6 kg
WHAT'S IN THE BOX:
* Furuno FCV-588 Head Unit
* Power Cable
* Swivel Mounting Bracket
* Instruction Manual
Warranty:
We are an authorised Australian Furuno retailer, as such Full Australian Manufacturers Warranty is applicable. Please note if a Furuno unit is purchased overseas or from a non-authorised Furuno retailer you may not receive warranty coverage in Australia.
*Specifications from suppliers' information. Actual depth capabilities depend on transducer installation, bottom type & water conditions. All sonars typically read deeper in freshwater than in saltwater.
PRICING:
Northside Marine - Furuno Summer Savings Sale now only $2295 head unit only*.
*Ends 31/12/16, only while stocks last.
We can also package up with a suitable transducer for your requirements ir required, and can arrange delivery Australia wide for a small charge (just let us know your postcode to work out a great price for you).
QUESTIONS & TO ORDER/PURCHASE:
If you have any questions or require any advice just let us know we are happy to help.
Address: Northside Marine - 2294 Sandgate Road, Boondall, Brisbane, QLD, 4034.
Phone: 07 32658016.
Online Store: http://www. Northsidemarine. Com. Au/boat-parts/product/2583-furuno-fcv- 588-8-4-quot-sounder-fishfinder-head-o nly
---
Location
Northside Marine - Sandgate Road, Boondall, Brisbane Qld
Reference
FurunoFCV-588HeadOnly
Remarks
Northside Marine - Australian Furuno Reatiler.
Purchase online at: http://www. Northsidemarine. Com. Au/boat-parts/product/2583-furuno-fcv-588-8-4-quot-sounder-fishfinder-head-only
---
SELLER DETAILS
Broker / Dealer
Northside Marine

Address
2294 Sandgate Road Boondall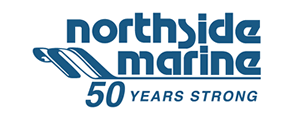 View all boats for sale by this dealer