7-10 Mews Road
Fremantle WA 6006
AUSTRALIA

Tel: (08) 9335 3475
mob 0433 559 403

Fax: (08) 9335 3475
Email:
Web:
click to visit
Blue HQ is located in the heart of Fremantle between Mews Rd and the Fishing Boat Harbour.
The park offers unsurpassed convenience to boat owners who want quick access to the ocean. Fishing, diving and ocean cruising are only minutes away from this world famous harbour.
The facilities of the Boat Park currently include dry Boat Stacking, Wetpens, Bait, Ice shop, Boat Sales and Boat Maintenance.
Weekend hours: Sat and Sunday 10.00 am until 3pm.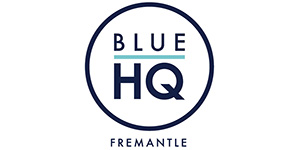 Used Power Boats
Feet
Metres
Year
Price
Zodiac Medline 580
19' 0"
5.80m
2008
AU $19,900
Make an offer
view
Quintrex 610 Freedom Sport Fantastic Conditon With 4 Year Engine Warranty!!
20' 0"
6.10m
2011
AU $43,990
Ono
view
Jeanneau Merry Fisher 695 2018 Merry Fisher 695. Available Immediately
22' 10"
6.95m
2017
AU $95,000
Negotiable
view
Gemini 7.3 Jet Rib 730 Jet With Recent Super Yacht Conversion.
23' 11"
7.30m
2010
AU $89,000
Buyers over
view
Chaparral 240 Signature ******With Bow Thruster****** The Perfect Cruiser
23' 11"
7.30m
2005
AU $45,000
Or nearest offer
view
Jackman 7.5 Hardtop Sold
24' 4"
7.42m
2004
AU $68,000
view
Sea Ray 245 Weekender
24' 5"
7.45m
2001
AU $37,500
view
Sea Ray 255 Flybridge From Little Things Big Things Grow.
26' 0"
7.93m
1989
AU $32,000
Or nearest offer
view
Sea Ray 260 Sundeck Big Layout Bowrider New Listing
26' 4"
8.03m
2009
AU $53,950
Negotiable
view
Sea Ray 275 Sundancer
27' 6"
8.39m
2005
AU $49,000
Negotiable
view
Thomascraft 28 Flybridge Cruiser Great Condition With All The Mod Cons.
28'
8.53m
1979
AU $39,900
Or nearest offer
view
Rinker 270 Fiesta Vee
28' 0"
8.54m
2000
AU $39,900
Make an offer
view
Whittley Cr 2800 Cheapest Whittly 2800 In Australia
28' 0"
8.54m
2008
AU $59,000
Huge price reduction
view
Leeder 28 Flybridge Blank Canvas Sold
28' 3"
8.60m
1990
AU $25,000
Make an offer
view
Four Winns Vista 288
28' 8"
8.74m
2004
AU $69,000
Huge price reduction
view
Monterey
29' 0"
8.84m
2009
AU $85,000
Now reduced
view
Custom
29' 8"
9.05m
2007
AU $100,000
view
Mustang 3200se Sportscruiser
32' 0"
9.76m
2006
AU $69,950
Now reduced
view
Used Skiffs / Dinghies / Inflatables
Feet
Metres
Year
Price
Custom
29' 8"
9.05m
2007
AU $100,000
view
Berthing
Feet
Metres
Price
Private Luxury Marina In The Heart Of Fremantle
82' 0"
25.00m
POA
Annually
view