Boats Online, in conjunction with two insurance companies, Nautilus Marine Insurance and Topsail Insurance, offers boat insurance for all of your boating needs. With a wealth of boat insurance and boating expertise both insurance companies ensure your insurance is easy to understand and competitively priced.
NAUTILUS MARINE INSURANCE
Get a Quote - CLICK HERE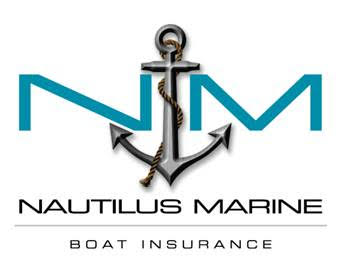 Nautilus Marine Boat Insurance is designed so you can tailor your insurance cover to suit your boating needs.
Our pleasure craft insurance policy provides great value, simple, and easy to understand cover for all boats – new and used. We cover many types of pleasure craft, including:
Personal Watercraft
Trailer Boat
Cruiser
House Boat
Yacht or Catamarans
Trailered Sailer.
All Policies Include:
Local 24/7 support for emergency claims from our network of offices across Australia and New Zealand
Salvage charges payable over and above sum insured if your boat is damaged or accidentally sinks
$10 million legal liability cover
Up to $10,000 cover for water sports equipment and personal effects on board*
Pollution and environment protection cover included
Flexibility of a pay by month option
Premium discount for boating experience and boating courses.
Trailered Boats and Watercraft
Tinnies, Speed Boats, Ski Boats, Wake Board Boats, Fishing Boats, Sabots, Lasers, Hobie Cats and Stand up or Sit Down Personal Watercraft.
Key Benefits:
2 Years new for old replacement of a brand new boat / PWC in the even of a total loss
Lay-up Options available, so you get a discount on your premiums for the months you don't use your watercraft (includes cover for transit to and from a marine dealership for servicing and repair)
$5,000 emergency assistance cover.
Moored Craft
Displacement, Semi planning & Planing hulls, Flybridges, Sedans, Motor Sailers, Motoryacht's, Power Catamarans, Bay Cruisers, Houseboats, Home Cruisers, Pontoon Boats, Mono & Multi Hull Sail Craft used for both cruising and racing.
Key benefits:
No excess payable for accidental loss or damage if loss occurs in nominated pen/marina
Yacht racing cover including spinnaker for up to 100NM race, included at no extra cost
Up to $2,000 cover for entry fees for official fishing tournaments / yacht races.
TOPSAIL BOAT & TRAVEL INSURANCE
Topsail Insurance have been providing boat insurance products for nearly 25 years, and operate from their offices in Sydney and Perth and their overseas office in the UK.
Topsail prides itself on its exceptional high levels of service.

Boat Insurance (Lloyd's Underwriters)

Yacht, Catamaran, Power Boat and small craft
Agreed Value cover
All Risk policy Wording
Cruising local, coastal or blue water international.
$10m Third Party Liability as standard in Australian waters.
No Claim Bonus is offered for every year of no claims up to 25%.
Optional Protected No Claims Bonus to approved clients.
Optional Excess Waiver to approved clients, meaning you don't pay an excess if you have a claim.
Talk with experienced sailors that have an understanding of what you need from your insurer.
Yachtsman's Travel Insurance – what am I covered for?
Topsail's Yachtsman's Travel Insurance policies work just like a regular travel policy, but extends to provide cover for your sailing holidays and trips including offshore.
Full cover operates under all sections while you are at sea, including medical, cancellation, and personal accident. BEWARE, most holiday travel will either exclude watercraft or terminate outside of coastal waters.
Travel Insurance - click HERE for a quote.



Topsail can also offer long term travel insurance for those sailing on extended voyages, can cater for seniors with a high age limit of up to 79, and deal with pre-existing medical conditions on a case-by-case basis, meaning no automatic rejection.
Covers you whilst sailing, racing and boating.
Includes medical, repatriation and cancellation.
Ideal for Long-term cruisers – offering offshore, international cover with maximum trip durations exceeding 12 months
Perfect for chartering abroad (optional charter excess cover)
Annual – Suitable if you are going away for longer periods or multiple trips during a year.
Annual policies can be used for boating and non-boating trips.
Include your friends & family under the same policy.
Important documentation :
We recommend you read and fully understand the terms and conditions set out in the Topsail Insurance policy wording and Product Disclosure Statement prior to purchasing this product. It is also important that you read the Financial Services Guide.
DISCLAIMER
By clicking the Topsail Insurance links on this page, we will refer you to Topsail Insurance Pty Ltd (ABN 69 169 907 760 AFSL 467369) trading as Topsail Insurance which can deal in and provide general advice on boat insurance. We do not act on behalf of Topsail or the insurer. We receive a commission (which is a percentage of the premium you pay) if you enter into a policy with Topsail Insurance after we refer you (including renewals and some variations which may increase or decrease the premium payable). You will pay no extra by entering your Topsail Insurance policy via Boatsonline. You can ask for further information.
---
BOAT INSURANCE - MORE INFORMATION...