Catalina Yachts announce return to SIBS 2016 and new Australian distributor structure
5 July 2016
Go Back to Newsfeed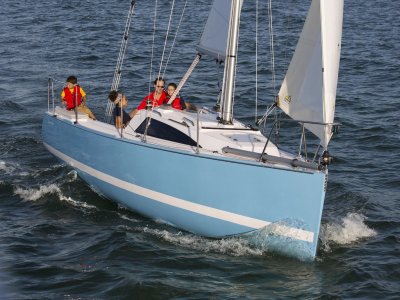 World renowned sail boat manufacturer, Catalina Yachts USA, is delighted to announce we are returning to the Sydney International Boat Show in 2016.
Additionally, Catalina Yachts USA would like to take this opportunity to introduce our new dealer network.
"Under the new structure, each dealer will be in direct communication with Catalina Yachts USA enabling them to offer a more flexible, local and personal service to current and future Catalina customers in Australia. "
Catalina Yachts USA take great pleasure in introducing the new network:
Vicsail Yachts WA Western & Northern Seaboard (WA & Northern Territory)
Tony Bewsher
177 South Terrace
Fremantle 6160 WA
Ph: 08 9336 5533
Mob: 0438 389957
email: info@vicsailwa. Com
web: www. Vicsail. Com
Yacht Spot Eastern Seaboard (NSW & QLD)
Ray and Sandra Entwistle
2a Crystal Street
Newport, NSW 2016
Ph: 02 9997 7158
Mob: 0406 562262
email: info@yachtspot. Com. Au
web: www. Yachtspot. Com. Au
Premier Yachting Southern Seaboard (Victoria, SA &TAS)
Jim Sismanes
23 Mangos Ln, Docklands VIC 3008
Ph: 03 9041 6335
Mob:  0411 277 824
email: sales@premieryachting. Com. Au
web: www. Premieryachting. Com. Au
Tony, Ray and Jim will be on the marina at the Sydney International Boat Show displaying the Catalina 275, which will be making its SIBS debut. Please drop by and say hello.
Previously, Mr Norman Ambrose from Ausail Marine Group represented Catalina Yachts USA for Australia. We would like to thank him for his contribution and wish him the best for the future.
- Sharon Day, Vice President Sales, Catalina Yachts USA