National Safe Boating Week 7-13 October 2019
8 October 2019
Go Back to Newsfeed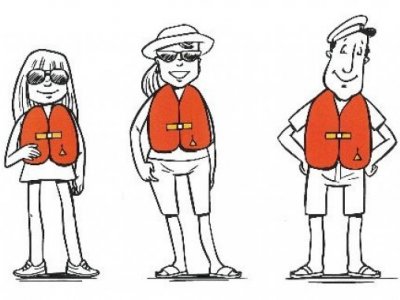 National Safe Boating Week 2019 has rolled around again (seriously - where has this year gone?!) and runs from October 7 – October 13.
As part of the week long initiative, the Marine Safety Education team are getting involved by having a Wear A Lifejacket To Work day on Friday 11th October.
We would love to see you also get involved by donning a lifejacket to work on the Friday
Take a photo or selfie of you and/or your team and share it with us at ed.boat@transport.wa.gov.au and we will make you rich and famous on our Facebook page (No guarantees on the rich or famous bit sorry!).
You can be as creative as you like – get the Fam Bam involved by snapping a sneaky shot of Mum, Dad, sister, brother or kitty and pooch wearing a lifejacket – best photo gets bragging rights!
Safety on the water is everyone's responsibility and it is through partners like yourself that we can spread this message further.
Department of Transport
Marine Safety Hotline: 13 11 56
Email: ed.boat@transport.wa.gov.au