Navionics® adds SonarChart™ Shading to its Platinum+ cartography - debut at Sydney Boat Show 2019
24 July 2019
Go Back to Newsfeed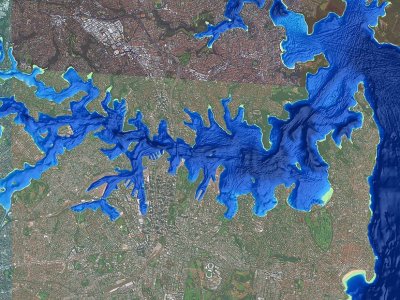 New imagery displays underwater topography at a glance. Debut at Sydney International Boat Show 2019. Navionics will be exhibiting at stand #616.
Massarosa, Italy/August 1,2019 – Navionics S. R. L. A Socio Unico, a Garmin® company, today
announced that it has released SonarChart Shading for its exclusive Platinum+ cartography
products for coastal fishing and boating in waters surrounding Australia and New Zealand.
Embedded within the satellite overlay content layer, SonarChart Shading provides a detailed
rendering of the seafloor to deliver a unique perspective of underwater topography at a glance.
Created from the high-definition 50 cm contour data within SonarChart, varying shades of blue
reveal changes in depth, highlighting channels, drop-offs, and other structures that help boaters
quickly gain a better situational awareness and offers anglers clear, visual cues to identify fishholding structure.
"SonarChart Shading is a natural progression of SonarChart, " said Marcello Albanese, Navionics
director of sales and business development. "It puts to use the enormous amount of depth data
we've amassed from proprietary surveys and crowd-sourced contributions in the form of a
completely new visual display for our customers. "
SonarChart Shading can be viewed on the same GPS chartplotters that are compatible with
Platinum+ satellite overlay and with the same options, including selectable overlay on land, land
and shallows or full overlay. Adjustable transparency allows customers to view the new imagery
blended with either the SonarChart bathymetry map or the Nautical Chart.
At closer zoom levels, SonarChart Shading is replaced by the actual satellite imagery over water,
allowing boaters to see a bird's eye perspective of sandbars, marshes and backwater channels. In
addition to SonarChart Shading, Platinum+ will offer updated and optimized high-resolution
satellite imagery.
John McDonald
Navionics S. R. L. A socio unico
+61 418224136
johnmcd@navionics. Com. Au