Registrations open for Riviera and Belize Festival of Boating May 23 to 26
23 April 2019
Go Back to Newsfeed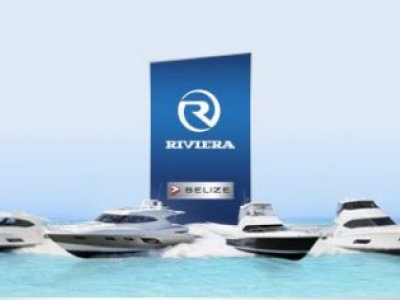 Registrations are now open for the 2019 Riviera and Belize Festival of Boating, exclusively for Riviera and Belize owners.
The Festival this year will deliver an exciting new format over three days, bringing the Festival and the Sanctuary Cove International Boat Show together as a celebration of the Riviera Family.
The Riviera team of experts will present the very best and most popular aspects at over 30 individual educational seminars and hands-on workshops, both on and off the water at the Festival. They feature new content and reflect owners' specific interests and the very latest technology on board Riviera and Belize motor yachts.
Festival seminars will be held within the InterContinental Resort and on board the Riviera Motor Yacht Club at the end of Pier F on the Boat Show marina as well as aboard multiple Riviera yachts on the water.
The Riviera team is also delighted to announce that the very special Living The Riviera Dream seminar will be presented this year by David and Lis Paton who have undertaken a significant circumnavigation and three-year live-aboard adventure on their Riviera 53 Enclosed Flybridge Pascua Lama in Tasmania
The Riviera Motor Yacht Club will be the nucleus for the luxury showcase and on-water workshops including the popular Ask The Experts panel, the Fishing Clinic, Offshore Seamanship and more.
The very popular Galley Wise - Planning and Provisioning seminar will be held at the Riviera Motor Yacht Club where popular television personality, Sally Jenyns will cook an onboard banquet with flair and ease using the appliances from a Riviera galley as well as a Riviera barbecue.
MEDIA CONTACT
Stephen Milne, Riviera Australia
Tel: +61 (7) 5501 0014
Email: smilne@riviera. Com. Au